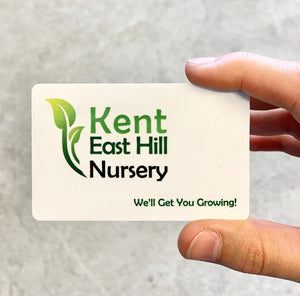 This gift card can be used in-store. We can mail it directly to someone, or set it aside for in store pickup.
If you wish to have this mailed to somebody other than yourself, please include their information under the "Ship To" portion during checkout.
GIFT CARDS ARE NONREFUNDABLE AND CAN NOT BE REDEEMED FOR CASH. 
The card is a classic.
We at giving to our daughter for her birthday, today. She is a happy customer of yours.
Thanks for your support! Looking forward to assisting your daughter with all her gardening needs.