Santa Visits Kent East Hill Nursery
Mark Your Calendars!
Santa flies in from the North Pole on Saturday Dec. 9th from 11AM to 5PM. Swing on in with the whole family, animals welcome as well. Complimentary visit with any purchase of products from the nursery or $5 charge.
There will be no professional photographer on site. You are welcome to bring your own cameras and our staff will take photos for you!
This event is first come first serve. No appointments are needed. If a line is to form, Santa will take time with each family.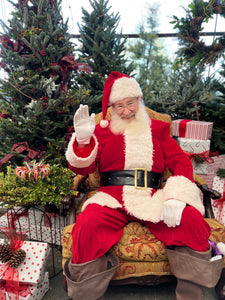 Time to get ready for the NWFGS 2024!
It's that time of the year again! We are prepping for another great event this year at the Northwest Flower and Garden Festival. Tickets are now on sale and make for great gifts! Physical tickets are still available for purchase at the nursery. Don't forget to stop by our booth #2230 during the show!
Purchase Tickets
Gift Shop At Kent East Hill Nursery
We've curated a beautiful gift shop with locally sourced plant related and not-so-plant related gifts. Be sure to take a loop around the gift shop when next time you're by to see us!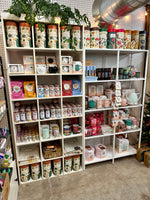 Here at Kent East Hill Nursery we strive
to provide top-notch service. When it comes to plant recommendations,
care for your plants at home, landscape design, or simply just being
there to chat with fellow plant geeks, you're sure to receive all that
and more when you visit us!
Our goal is to make the whole process of
indoor/outdoor gardening simple, yet very rewarding. The staff here at Kent
East Hill Nursery is composed of many unique individuals who have been
working in this industry for years. When you stop by the nursery,
whether it be for houseplants, outdoor plants or just even a few
supplies, We'll Get You Growing!
Follow us @kenteasthillnursery