Meet With Santa!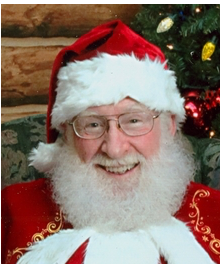 Embrace the holiday spirit and get a chance to meet and visit with Santa! You'll get to capture some photos to remember. The whole family is welcome to join, even your pets too!
Santa will arrive on Saturday December 3rd from 11am to 5pm. Don't miss your chance to see him before heading back to the North Pole for the big day.
Visit with Santa will be $5.00 or complimentary with a purchase at Kent East Hill Nursery of $5.00 or more. Purchase must be made on December 3
rd
, previous purchases won't count towards a complimentary visit. 
Please remember to bring your own device for photos with Santa. There will be no professional photography on site. One of our team members nearby will be happy to assist in taking photos with your own device of the whole family. 



Frequently asked questions
Question:
Do I have to reserve a time to visit with Santa?
       Answer: No reservations will be needed. Feel free to show up any time between 11am and 5pm. Please be prepared to wait. We are expecting lots of families to make their way to this event. We want each experience with Santa to have its own little touch, but we will get you through the queue as quickly as possible.
Question:
How do we go about getting a complimentary visit if we intend on buying from your nursery on December 3rd?
       Answer: When you first arrive to the nursery. Please enter the line to visit with Santa. A
s you get close to the front of the line, one of our team members will kindly ask for the $5 payment. This can be paid via cash or card. You will then be handed a ticket. Please hang onto this as it will be your $5 rebate at checkout. Note that this must be used on December 3
rd
, we cannot honor the $5 rebate on a later date.
       Once you've finished capturing photos and visiting with Santa you may browse the store. After you've made your selections bring them to one of our cash registers, don't forget to hand your ticket to the cashier for your $5 rebate on the purchase. If you don't find anything to purchase, that's ok! We appreciate your support of a local family business. 



Question:
Can I make a purchase first and then visit with Santa?
       Answer: Please meet with Santa first and then make your purchase. If you find a few items you like before your visit with Santa, we'll be happy to hold them at the front counter for you.
Question:
Is there a minimum purchase amount to receive the $5 rebate?
       Answer: Yes. The minimum purchase amount is $5. If your purchase is less than $5 we will not be able to apply the rebate.




Question:
Will you be offering anything free during the event?
       Answer: Definitely! We will have free warm apple cider as well as cookies!



If you have any additional questions feel free to reach out to us. You're welcome to contact us via email
info@kenteasthillnursery.com
or by phone 253-631-5320.
Thank you for your support this year and Happy Holidays to all!