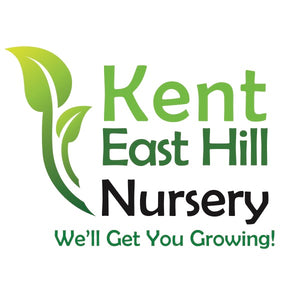 If you wish to send this gift card to somebody other than yourself, please include their email in the notes during checkout. The note section can be found on the screen after you've finished adding everything to your cart. You may also write a special note to your recipient inside the same note box where you included their email.
This gift card can be used in-store. You will not receive a physical copy of a gift card, it will be a digital code sent to the email you provide during checkout. The digital code is sent manually and typically takes anywhere between 24-48 hours to show up in your inbox. Please note to check your spam or promotions folder. Sometimes the gift card gets filtered into spam or promotions instead of your inbox. If it has been 48 hours and you haven't received your gift card, please email us at info@kenteasthillnursery.com or call us at 253-631-5320. Happy shopping!

GIFT CARDS ARE NONREFUNDABLE AND CAN NOT BE REDEEMED FOR CASH. 
The gift card was delayed until the afternoon the next day. I would expect a digital gift card to be a little faster than that. Also, I was confused about the email address that I had to enter. I wondered if I should enter my email address or the gift recipient's email address.
Thank you for your honest review Steven. Our normal processing time for a digital gift card is 24 to 48 hours. Due to the way our website is set up, one of our team members has to manually draft and send each individual gift card. We hope one day we can come up with a solution that the gift card can be sent automatically upon placing your order.
As for the recipient email address, we have updated the gift card product page to help clarify which email address to enter.
Please don't hesitate to reach out if you have any questions. We look forward to gaining your trust back with future gift card purchases. (: